Spiders can be a big nuisance and are one of the most common pest phobias out there. They can easily make unsightly webs in hard to reach (yet easy to see) areas. Worst of all, some common spiders are venomous.
There are various ways to repel the spiders. Some of these involve pesticides, spider bombs, or professional extermination. Many have successfully even used eucalyptus essential oil.
But what about the theory that lavender essential oil is an effective repellent against these creepy crawlies?
Does Lavender Repel Spiders?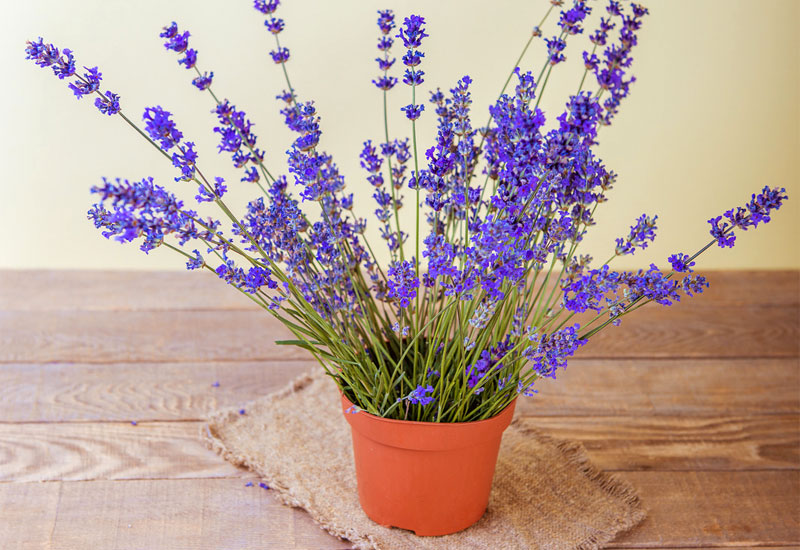 Lavender is a popular plant for its pleasant but strong scent. Its essential oil is a popular additive for perfumes, soaps, and other scented products.
It's this very sweet-smelling aroma that drives away all sorts of pests, from aphids and spider mites to garden spiders.
However, like many culinary herbs, you can bring the scent indoors to get rid of household spiders.
Just remember, essential oils will repel a spider, but it doesn't kill them.
See Also: Does Diatomaceous Earth Repel Black Widows?
How to Use Lavender to Repel Spiders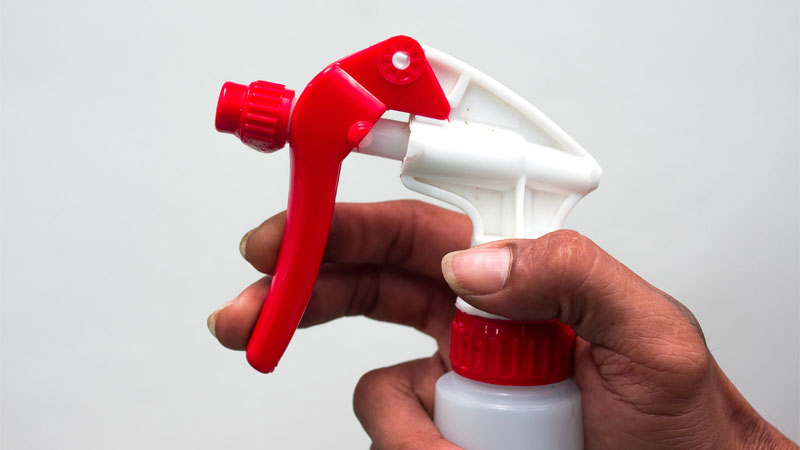 There are various ways to use lavender to repel the spiders. Growing the plant indoors is perhaps the most rewarding.
However, the following homemade repellent spray is also a great solution.
It's usually enough to keep spiders away from your bed, couch, or kitchen counter and move them out of sight and out of mind (like in your walls).
To make a lavender spider repelling mixture, you will need the following ingredients:
Take an empty spray bottle (dark glass is best but plastic will also work) and fill with tap water almost to the top.
Add about 10 drops of lavender essential oil. It's important the the oil be 100% pure and not loaded with fillers.
Add a couple drops of dish soap (like Dawn). This will help the lavender oil mix with the water.
Attach the the spray trigger to the top of the bottle and lightly shake the bottle so everything combines.
You should spray this mixture on any possible spider entry points (ie: baseboards, window frames, door creases, back of cabinets, etc.) and anywhere else you've seen spiders. You will need to reapply every few days since the lavender scent dissipates.
The smell of lavender oil will make the area smell fresh and keep spiders away.
Other Home Remedies to Use Along with Lavender
There are other various home remedies which can be used along with lavender in order to repel spiders. Some of the best natural repellents include:
Peppermint Oil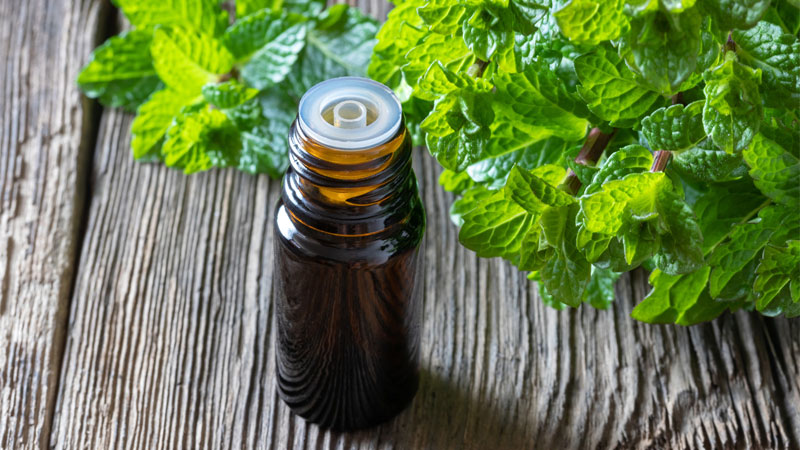 This essential oil can easily be found online or at various local stores such as health stores, vitamin stores, and superstores such as Walmart and Target.
You can also make your own homemade peppermint oil using fresh peppermint leaves.
The smell of peppermint repels spiders and a number of other critters.
Lemon Juice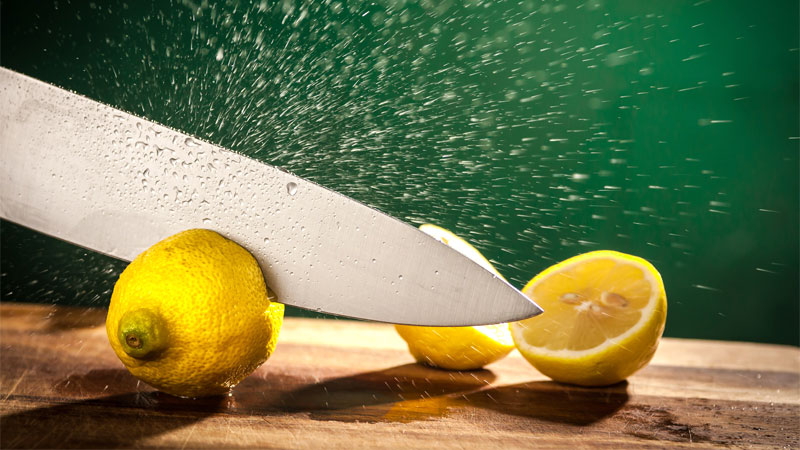 Lemon is another scent that repels spiders and other critters such as fleas.
You can use it to make a spray similar to the lavender spray recipe above.
Even better, lemon scented cleaning products can help make natural wood shine and keeps your house smelling fresh and clean.
But you don't have to stop at lemon juice. Oranges, lines, and other citrus plants will also work.
Even non-citrus plants with a lemony scent, such as lemon balm, lemongrass, and citronella will work.
You can use the same method to create a lemon juice spray as shown in our article on how to repel fleas from problem areas.
Lemon juice scent not only works for spiders and fleas but also many other insects that may feel welcome in your home.
Commercial Products
Let's say you want to use a natural pest repellent, but can't do it yourself.
Maybe you live in an apartment and don't have access to outdoor spaces for growing garden plants. Or perhaps you're rarely home and worry your lavender plants would die.
The good news is that there are all-natural spider repellent products you can buy commercially.
They may contain concentrated lavender extract or essential oil, eucalyptus oil, peppermint oil, and/or tea tree essential oils.
Many of these products are specially formulated to get the best results and are cheaper than purchasing the individual ingredients.
Just make sure the product lists spiders on the label and to follow any instructions carefully.
Bonus Kill Methods
While we've focused on natural repellents you ca use throughout various living spaces, sometimes this isn't enough.
Particularly large infestations will have to be treated using lethal methods.
Here are two great options for when the scent of lavender simply isn't enough.
Borax Powder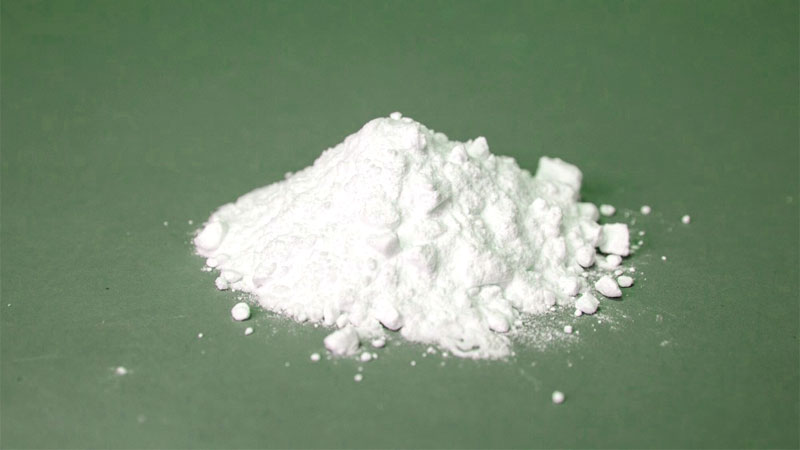 Borax powder is one of the best DIY remedies used to get rid of the spiders in houses.
Instead of simply keeping spiders away, it will actually kill smaller spiders after coming on contact with the powder.
In addition to eliminating spiders and spider eggs, borax works great on ants and roaches.
Make sure to keep it out of the reach of children and pets, since borax is toxic and can prove harmful to them.
Exterminating Spiders Through Pest Control
However, if there's a serious infestation, don't simply start spreading borax all over the house. It'd be better (and safer) to enlist the help of an exterminator.
A good exterminator will search your home for potential entry points, popular hideouts for spiders, and identify any bug infestations that might be attracting the spiders.
This means you're getting both extermination and prevention solutions for a single low cost.
Final Words
There's no doubt that lavender has plenty of benefits. From keeping your house smelling great to repelling spiders and other bugs, the powerful aroma of lavender is a hidden gem in pest control.
But for this natural remedy to work, you'll need to grow your own lavender plants or use a lavender spray.
Furthermore, using any essential oil-based product such as a homemade lavender oil solution needs to be reapplied regularly to be at its most effective.
Home remedies can usually take some time to work effectively. However, lavender has been known to successfully repelled spiders and various insects.
Also know that your mileage on any home remedy can vary and some spiders are more effected by any given home remedy that others.
However, if you're patient, you'll find that lavender is a viable method of repelling spiders and other pests, whether you use essential oils or the plant itself.